Toni H. McGriff
President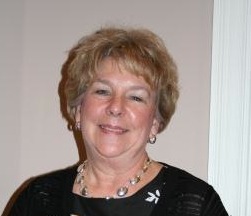 Toni McGriff
has 37 years in public education. She has served as a classroom teacher, central office supervisor and superintendent. Her last assignment (2005-2012) was as Director of Schools for Roane County Schools in Kingston, TN. Prior to that, she served as the Director for Johnson City Schools, Johnson City, TN for four years. Her career began in Jackson County, AL where she served as a classroom teacher of high school English for five years. She subsequently taught English at grades 7, 9, 10, and 12 for Scottsboro City Schools. In 1993 she became the Supervisor of Secondary Instruction for the Scottsboro system. In that position she worked with new teachers, teacher evaluation, textbooks, professional development, student testing and assessment, as well as other duties. Toni is a graduate of Jacksonville State University, Jacksonville, AL. Her advanced degrees were all received at The University of Alabama. Recently retired, Toni lives on Fern Cliff Farm, a farm that has been in her family for almost 100 years, where she and her husband raise cattle.
Julie Dougherty
Secretary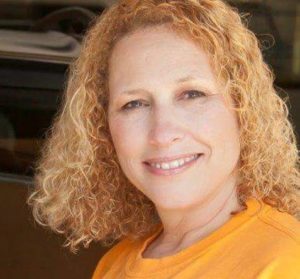 Julie Dougherty
is the Service Excellence Specialist for Fort Sanders Regional Medical Center in Knoxville, TN.  Formerly the hospital's long-term marketing manager, Ms. Dougherty brings advertising, social media, graphic design and revenue generating skills to the EdPro Development team.
Thomas Cannon
Tom Cannon
is a retired consultant for CTB McGraw-Hill and has 30 years of experience in public education. During his thirty years in education, he taught in grades 1-8. Nineteen of his years was as principal at the elementary, junior, and senior high levels. Tom spent eight years in the Tennessee State Department of Education. During these eight years, Tom served as Assistant Commissioner for both the Division of School Success and the Division of Curriculum and Instruction. Some of his administrative responsibilities included student testing, federal programs, curriculum development, child nutrition, AIDS education, and summer programs for the gifted. Tom has spoken to over three hundred groups, including teachers, principals, supervisors and directors of schools, as well as business, civic, and community groups. He has addressed national conventions and conferences.
Julie M. Conroy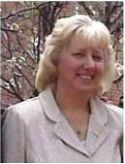 Julie Conroy
teaches science to students ranging from middle school to the adult education population. She is a graduate of the University of Southern Maine and has a masters degree in Adult Education as well a certification in exceptionality. In addition to her work with curriculum development, she has been an elected member of the School Board and been involved in local civic organizations. Julie is married to David, and has four children ranging in ages of 11 to 25.
Bryan Watson
Bryan Watson
is the Branch Manager for F & M Bank in Dover, TN. He holds a B.S. in Business Administration from Murray State University, graduated from the Graduate School of Banking of the South, and completed the Southeastern School of Banking and the Southeastern School of Commercial Lending. He has served as a director with the Tennessee Young Bankers Association. Bryan is married to Tracy, and they have two daughters. He is surrounded by educators in his life. Tracy is the Supervisor of Special Education for the Stewart County School System and his daughters both hold teaching positions with the Stewart County School System.